AVDB MOTO , A TEAM OF PASSIONATE EXPERTS !
You are the driver, we are the paddock!
Behind a 40 people team, AVDB Moto is a big family of 2-wheels passionate, always there to support you.
If we had to summarize the team in a few words ? Enthusiast, Determined, Solidary and Always in a good mood.
Come on, let's stop wasting time, and let's go straight to the presentations.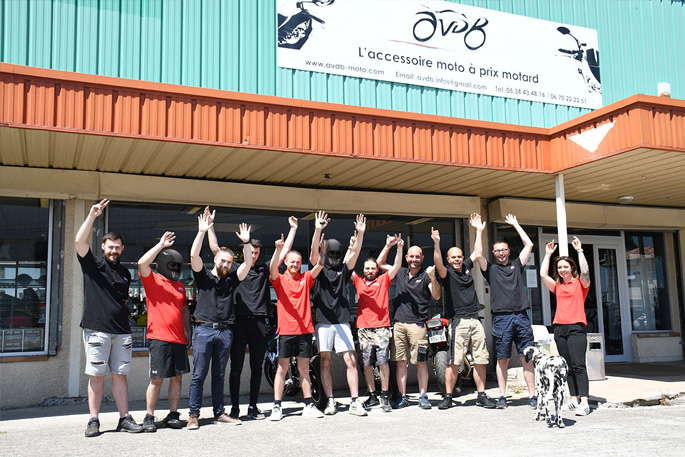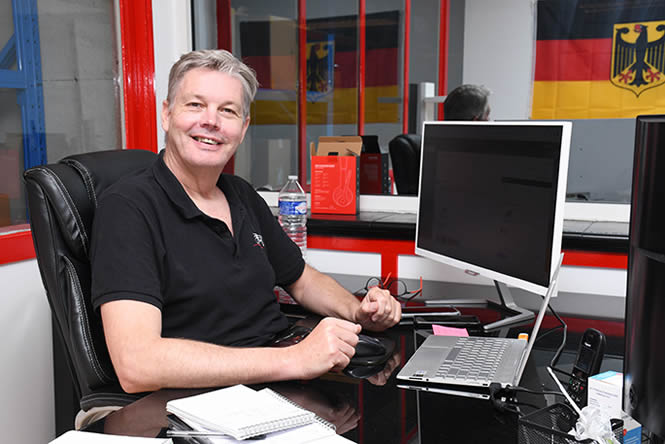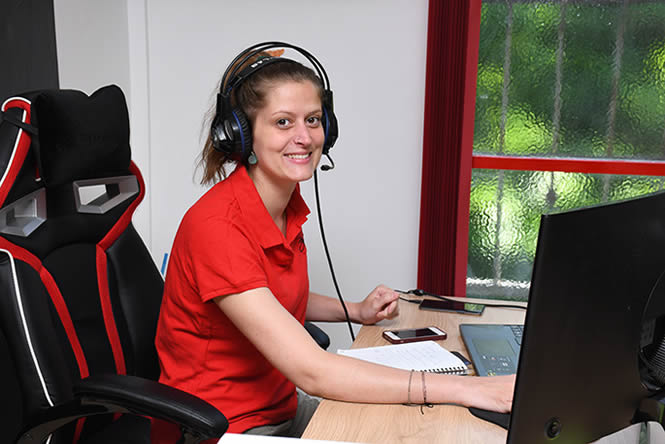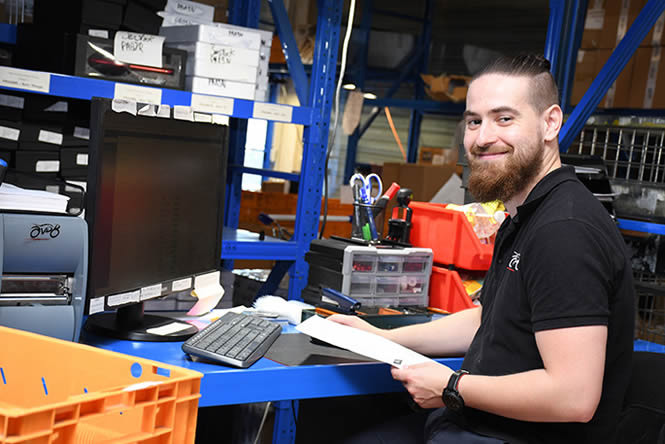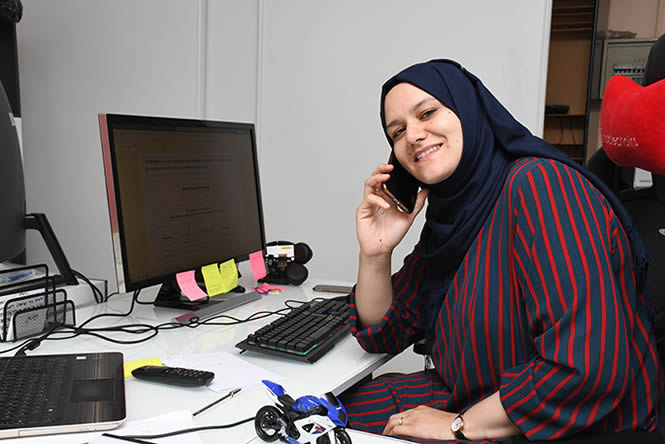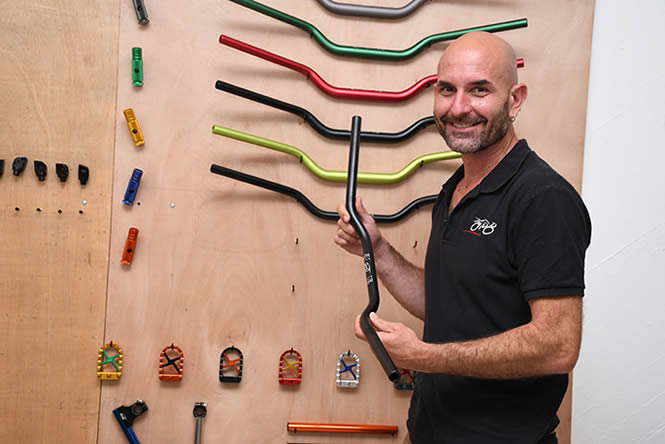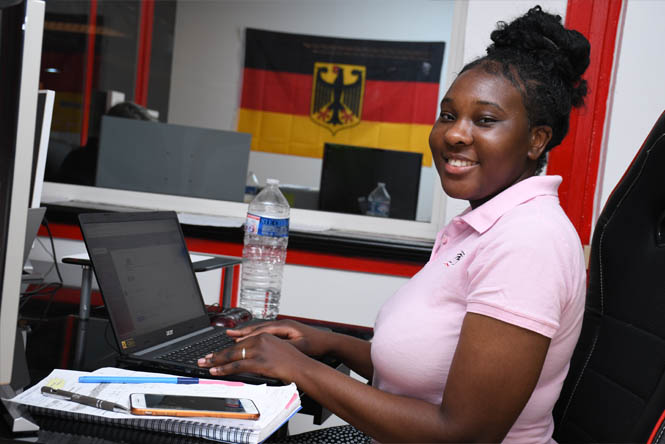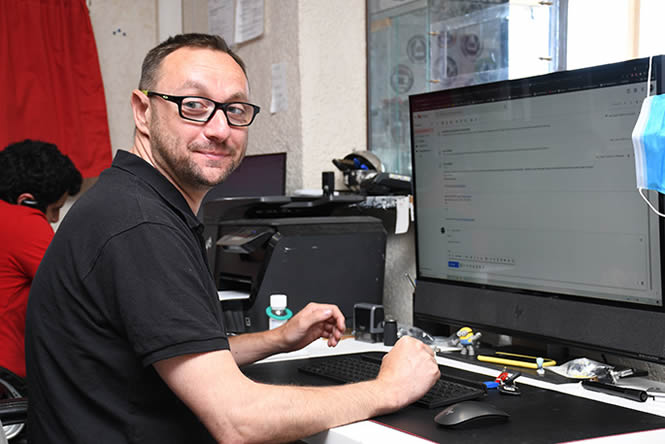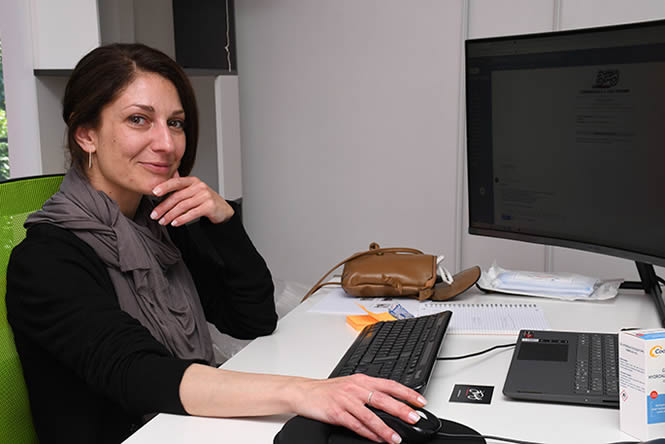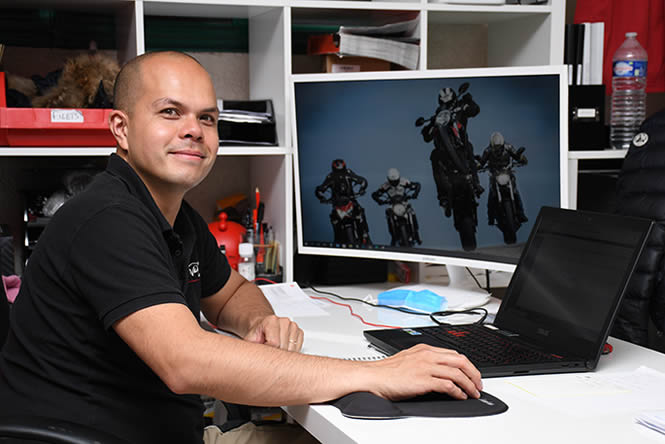 The « Customer service » Team
Multilingual, it speaks a lot here!

French, English, Spanish or German? They are here to advise you in your respective language, and will support you from A to Z, from information to the purchase, until after-sale!
Always in a good mood, energetic (except the day after party), and at your service (we hope so, that's why they are paid for), it is thanks to them that we are so accessible and available!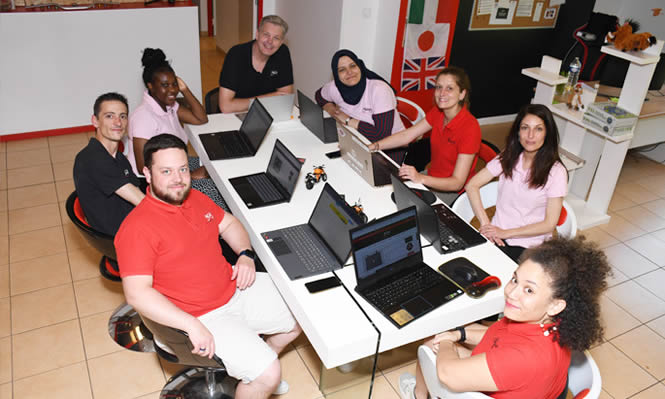 The « Dispatch » Team
Their efficiency will always amaze us!

It is thanks to them that your orders are always perfectly prepared, and shipped in record time! You received the right part, correctly packaged, and shipped on time? You can thank them. A mistake, a bad packaging, an unshipped box? You can wait for them after work, they quit at 06:30pm.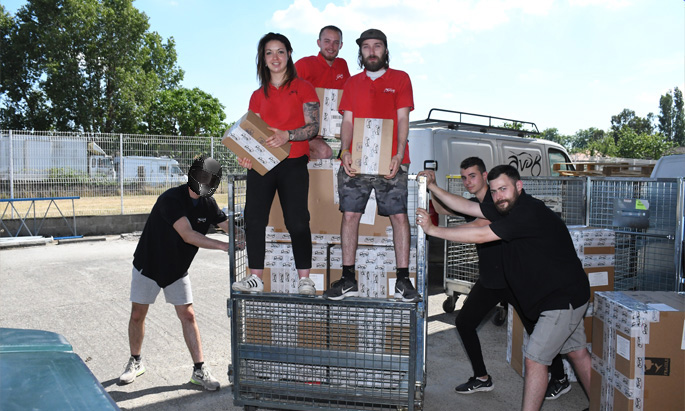 The « Shop » Team
Emails and packages are not their cup of tea. In the other hand, when it comes to mechanical talk, advise you or find a tip for a special assembly, they are Our experts who will respond to the call unflinchingly. And if you come to visit us at the store, they will even serve you coffee! (One advice, be kind, or do not drink it).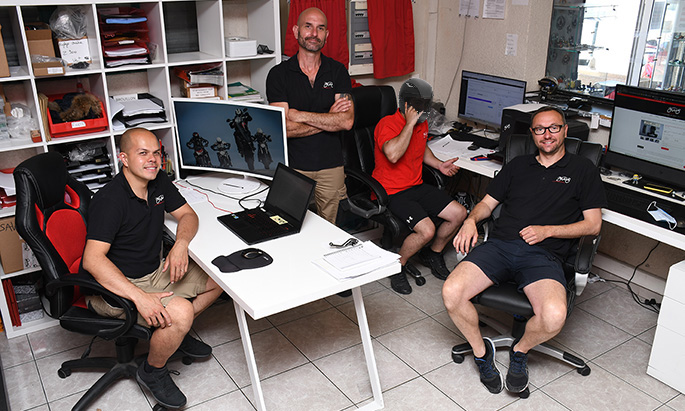 The "Graphic designers and IT developers" Team
You will never deal with them directly, but they are there. (At least behind their computers)! The men behind the scenes, it is thanks to them that our website is cool and functional, that the informations are clearly visible, that this page is displayed correctly and that the buttons are in the right place.
They are a bit associable, with a particular sense of humor, but we like them all the same! Geeks who are essential to our team to keep everything running smoothly!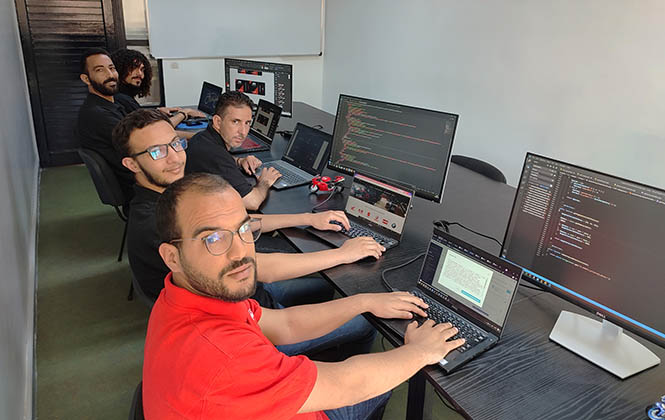 The « Starter » Team
There had to be a team at the beginning, and they didn't desert!
Always there, passionate, and of course jacks of all trades, they are AVDB founders. Incredible bosses who makes you want to jump out of bed to go to work, even on Sundays and holidays! (For the uncensored version, contact me via private message).